Kansas City has so much history and pride and it's about time Mardi Gras made its way to the middle of the map! The first annual Kansas City Mardi Gras will be held in the revitalized West Bottoms district on Friday February 28th and Saturday, March 1st.
This weekend event will feature a Masquerade Party on Friday, February 28th and a 5K run and street festival on Saturday, March 1st. Check out all the amazing events at this year's Mardi Gras by clicking here.
View the Maps for 5K parking and Street Festival below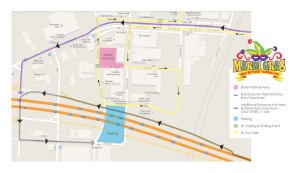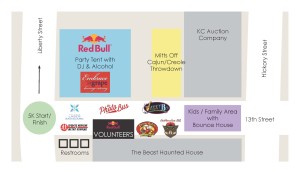 About SocialHeart
SocialHeart is a non-profit organization founded by three young professionals striving to bring business, charity and the community together. SocialHeart supports the Kansas City non-profit community through event planning and promotions, marketing, sponsorship and donations, as well as volunteer support.
Mardi Gras has been a popular celebration for communities all over the nation, so why not bring this great party to Kansas City with the twist of doing it all for charity! With its blossoming businesses and historical value, The Westbottoms makes the perfect location for the 2014 Kansas City Mardi Gras.